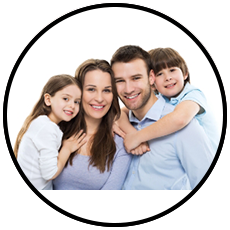 For our centre, it is of utmost importance to inform, uplift, educate and equip families when it comes to childhood development, especially with regards to physical activity and movement. Families are first and foremost the primary caregiver of a child. It is crucial to have them on board and share the same vision and responsibility as the teachers and/or other professionals investing into a child's development.

As a centre with extensive clinical background in neuro-motor development, Kwanda Kinetics thus partner with families to offer understanding about their children. This can either take form as an educational session for a group of parents presented at a school, or it could be one-on-one guidance for the family at our centre. We don't believe every child or person needs therapy. We do believe every person can benefit from playful activities and that the brain can change at any age!

Please contact us to book your educational sessions. We will be happy to assist wherever we can!