How does Kwanda Care work?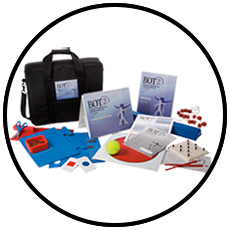 Firstly, an in-depth assessment is performed by a Kinderkineticist to determine if a baby/child is experiencing any serious problems with his/her neuro-motor development and to help identify the possible underlying causes as to why a baby/child might be struggling with his/her development. These assessments are done based on referrals, but are also crucial if a parent or teacher is concerned about a child's development. It is further recommended that a baby/child receives an in-depth assessment if any difficulties are experienced by a child whilst participating in one of our other programs e.g.
Kwanda Babies
or
Kwanda Kids
.
Assessments are done using internationally recognized test batteries such as the PDMS-2, BOT-2 and QNST-R, ensuring the assessment is scientifically objective and correct. (For example: a child can be placed on a percentile scale to determine the exact stance of his/her development. This can help us determine if a child may have developmental coordination disorder (DCD), for instance). A medical history form, applicable checklists as well as clinical observations made by the Kinderkineticist, aids in formulating proper recommendations and/or referrals.
After the assessment, the parents receive detailed feedback regarding the findings. Should a serious problem or delay be detected, an individually-designed home program is provided to the parents in order to address the problem areas that might have been identified. Depending on the type and severity of the problem, rehabilitative sessions or an adapted physical program can then be presented by a Kinderkineticist at the child's school or at our premises, once or twice a week.