How does Kwanda Sport work at a contracted sports centre/school?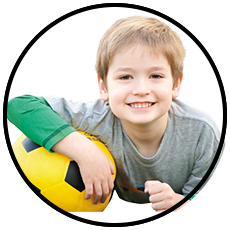 Before commencing with the fitness and visual stimulation program, test batteries such as the Fitness Gram and PYFER are used to perform a general screening on all children in the sports team. This is done to determine if any serious functional visual problems may exist whereafter the necessary referrals will be made. The Fitness Gram assesses fitness factors such as aerobic capacity, endurance, muscle strength, flexibility and body fat percentage. Included in the initial visual screening are the functional visual abilities, ocular motor control, perceptual skills and visual acuity of a child.
After the screening, the parents and/or couches also receive a professional report explaining the findings. Together with the report, stimulation exercises are provided to stimulate and develop the child's fitness as well as visual skills adequately at home. Informal assessments are further done throughout the program as well as at the end of the stimulation program to determine the progress that has been made by the sports team. Classes are presented on the sports field or at the school itself.