What does Kwanda Sport address?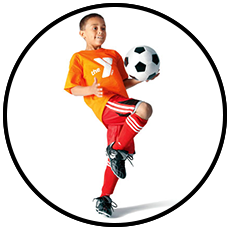 We have designed our program to allow all children to actively participate in the sessions for the entire duration of the class. Our program further uses a variety of exciting equipment and innovative exercises to stimulate, develop and/or improve the following aspects:

convergence/divergence

accommodation

tracking

saccadic ability

peripheral awareness

visual-perceptual skills

directionality

visualization

eye-hand & eye-foot coordination

fitness skills such as flexibility, agility, strength and muscle endurance

rhythm and timing

body awareness & balance
As the based exercises has been mastered, loading activities are added to make training more difficult and challenging. Loading is an important factor that separates a basic visual training program from a SportsVision development program.